Safety lighting for schools and real estate
Many schools and buildings have unsafe lighting and high energy costs. Now it's possible to get both safe and good light at the same time as the energy costs are lowered.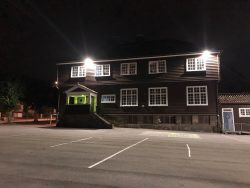 ActiveLights IQ

ActiveLights IQ is the market's most competent LED luminaire. Now we make it possible to regulate and optimize light flow as needed through our intelligent sensors and wireless control. With presence demand control, you get a safe outdoor environment at the same time as you are saving up to 80% energy as the luminaire light at the right strength at the right time. The system has several lighting schemes which means you can get a light image between dusk and e.g. 19:00, then the light is regulated through motion sensors. If you choose to turn off the light completely between 19:00-06:00, the detection light will have a deterrent effect when someone walks around the property. All schedules and light levels can easily be adjusted after installation.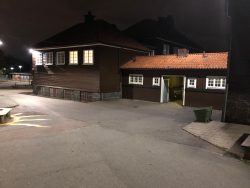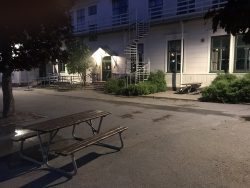 Plug and play   pre-configured
The IQ luminaries are delivered preconfigured with the light times, schedule and settings which you have requested. This means that the installer installs the luminaries as usual and then the system is operating. If you want to change any settings afterwards it's easily done through the Connect software.
Easy to change
The IQ system has several smart functions that makes it easy to update and change settings in the lighting system. Via the function "common settings", it's enough to change the settings for one luminaire which then sends the changes on to the rest of the luminaires in the radio network.
Connected lighting
The IQ system is available with smart connection to Internet via ActiveLights Connect IoT
We help both municipalities and property owners with increasing safety around buildings and schools.
Contact us and we will help you with your project, +46 31-7574550
info@leadinglight.se