Presence controlled lighting
With ActiveLights IQ you save energy and CO2 from day one.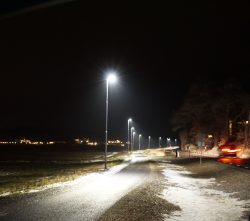 The right light at the right time without sacrificing security and saving up to 80% energy.
How does presence control work?
The IQ luminaries communicate with each other via a wireless radio network and only need to be connected to electricity. Base light and detection light is adjusted individually for each luminaire. In the smart lighting system you choose which luminaries that should be turned on in different scenarios to achieve maximal safety and optimized light level at the right time.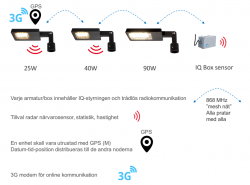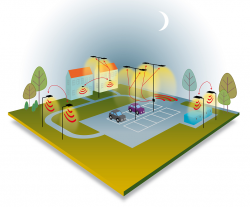 ActiveLights IQ communicate via a wireless radio network, which means you don't need expensive control cables. 
The luminaries are available in the power 25-90W. The market's most efficient lenses optimizes light flow. IQ is easily mounted on posts, the facade or under roofs with the help of our practical brackets.